Low-Level Laser Therapy is a non-invasive approach to hair regeneration. But not all laser caps are equal when it comes to delivering your desired results. However, when it comes to laser hair restoration, other laser caps can't hold a candle to the Capillus LLLT Hat. While there are plenty of hair regrowth laser caps on the market, none of them even come close to offering the same kind of value as the Capillus LLLT hat.
Never heard of LLLT before? LLLT uses laser-emitting photons to stimulate the scalp tissue, promoting hair growth. The photons from the lasers enhance blood flow and nutrients to the scalp, helping to replenish the hair follicles. The key to this technology is the number and quality of laser diodes used in the design.
Many lasercaps can be disguised to look like a normal ball cap. This is because any good LLLT device worth your time and money will fit snuggly inside a common hat without anyone being the wiser. If privacy is important to you or you're less than confident about telling the world about your hair regrowth efforts, then keep an eye out for lasercaps that fail to meet this qualification. You'd be surprised how many of them don't!
iRestore Vs. Capillus LLLT Hat
The iRestore resembles a white construction helmet and its base model contains a combination of 21 laser diodes and 30 LEDs. It is padded on the inside for comfort, however, some of the reviews on their website seem to indicate that it's a bit too small for some men. Other reviews indicate that they do sell additional padding sizes but that it's tough to get ahold of customer service.
The iRestore Essential (base model) ranges in price from $545-$595 from most third-party retailers. However, iRestore offers it on their website for $695. Then, the new iRestore Professional model ramps things up with a combined 282 lasers and LEDs. The purchase includes a controller and AC adapter in addition to the laser system dome. On simple price comparison, it's clear that iRestore is much less expensive. Like WAY LESS! However, as usual, you get what you pay for.

Lots of Drawbacks Compared to Capillus
First of all, Capillus RX contains 312 powerful laser diodes. It's the strongest LLLT model on the market. Furthermore, while highly effective, other Capillus models available online are not as strong as the 312. That's because the Capillus RX312 is the prescription-grade model. This is the model we offer at Laser Cap Me. Therefore, Capillus offers more lasers than iRestore does. But that's not all.
In addition to the lower number of diodes, there is no evidence that LEDs are beneficial for hair loss. And it's important to remember that iRestore has both lasers and LEDs in their laser hats. Capillus only uses lasers. Also, iRestore reviewers report that they wish there was a way to set the length of treatment with this device. The iRestore runs for 25 minute long treatments that are pre-set. In other words, there is no way to adjust the timing on the device. In contrast, the Capillus 312 RX only requires 6 minutes of your time to take effect.
Finally, the iRestore laser cap requires you to purchase a separate battery pack in order for the device to be portable. Should you choose otherwise, you must always be near an outlet in order to power your device. It is also not as discreet as the Capillus LLLT hat which can fit conveniently under an ordinary baseball cap. In our opinion, the look of iRestore isn't terrible but again, it's pretty "out there" when it comes to privacy. If you don't mind looking like a TRON character, then this may not be an issue for you.
iGrow Vs. Capillus LLLT Hat
The iGrow also resembles a helmet, but it is silver instead of white. Like the iRestore, it also has a combination of 21 laser diodes and 30 LED lights. It is slightly more expensive averaging around $699 in price. One interesting feature about this device is that it includes headphones so that you can listen to music during your treatments. However, the downsides are that the device is conspicuous and is not portable. In our opinion, it looks like the type of new-fangled contraption you would have seen while you're bored on an airplane skimming through an old version of SkyMall Magazine. Verified Amazon reviewers report dissatisfaction with their results as well as slow responses from iGrow's customer service team.
Many people are not fond of the design either. And we can't blame them. We've already said before that it makes you look like Frankenstein's monster. Finally, customers are not too thrilled with the headphones, saying they make them bulky and often break or function poorly. This is likely due to an obviously outdated design that probably hasn't been revamped since better audio technologies were invented. In other words, the iGrow hair growth contraption looks like someone took a theoretically interesting idea a little bit too far. "Why not have headphones on the laser cap too? It would be so convenient!" Nope. No good. Personally, we're just glad they didn't decide to add a microphone and chin massager to it as well.
Product Reviews
Then we come to the product reviews. This is where it gets a bit weird. As you can see below in this screen capture, the first review is 5 stars and says "ok nice!!" What kind of a review is that? If it was just the 5 stars alone, then it wouldn't be suspicious, but to us, this looks like the review of a paid commenter. The next isn't much better. He gave it 5 stars because he "received the package intact n promptly?" So the device is stellar because it wasn't broken and arrived in a timely manner. In the words of Dr. Evil, Right….
Finally, we come to what seems to be a real review and it's not particularly positive. The note that the design is "out of date" and "not convenient to use." Furthermore, it appears the design really hasn't been updated in a very long time. The review from 2019 says the device is only good for iPhone 4 models and below. I think I was a young adult when I had that type of iPhone plug. So unless you travel back in time, the device may be a waste. Finally, to add insult to injury, they end by saying iGrow isn't stable enough to sit on their head.
Again, Capillus LLLT hat wins here. Big time! Capillus 312 only uses laser diodes and no LEDs. Capillus is discrete and convenient to use. And you won't look like a failed robot design from Star Wars. Finally, Capillus 312 is a much more powerful device. Better value, greater convenience, sleeker design, and better results. Easy peasy! When it comes to the iGrow vs Capillus LLLT hat, we would steer clear of the monstrosity that is iGrow. We'd choose Capillus time and again.
The Theradome LLLT Hat
Theradome offers 2 models – EVO and PRO. The Theradome Pro LH80 has double the diode count at 80 than the EVO does at 40. Theradome Pro is priced just shy of $900. It is white and blue and resembles a hard hat. The product claims to use only laser diodes which is much better than either iGrow or iRestore laser caps. Its maker claims that it is designed to fit all head sizes. This device holds a charge long enough to be portable during its 20 minute timed treatment. It looks pretty similar to the iRestore laser helmet.
However, unlike Capillus, their website warns that the device should only be used up to 4 times per week for the EVO model and only 2 times per week for the PRO. While we can't say for sure, this type of warning seems to be a bit concerning and may indicate that the device is not safely calibrated. Again Capillus can be used daily for only 6 minutes without danger to the scalp or the user.
The main benefit of purchasing a Theradome cap is the reduction in upfront costs. With the PRO Theradome model prices at about1/3 the cost of the Capillus LLLT hat, it can seem like a bargain. But again, don't be fooled by the low cost. You're getting considerably fewer lasers and a device that warns against regular usage. That's a bit freaky.
Product Reviews
Additionally, customer reviews included reports of no change in hair growth, and parts breaking down and needing to be replaced before 6 months of use. Theradome reviewers found on the Costco website offer mostly favorable reviews. However, there are reports of very poor customer service, brand new devices breaking, batteries failing quickly, and shoddy construction.
Personally, I've never held a Theradome in my hands and never seen one up close, but I can say that the Capillus RX 312 is a very well-made piece of equipment. It's this among many reasons why we feel confident offering this product to our customers.
The Illumiflow Lasercap
The Illumiflow system includes an inner cap that is rechargeable and an outer cap that resembles a ball cap for discretion. Now we're getting to a lasercap product that's at least similar in style to the Capillus laser hat products. The lesser model contains 148 lasers and is priced at around $550. The 272 model is priced at around $800, which considering these Illumiflow caps contain laser diodes, is quite honestly, a very reasonable price. As far as the number of diodes is concerned, this is a better value than a similarly priced product such as the iRestore.
That being said, customer reviews reveal that buyers were unhappy with their results, and had difficulty obtaining a refund. Finally, when comparing with Capillus 312, the number of laser diodes in the Illumiflow still can't keep up. 272 max for Illumiflow and 312 for the Capillus RX. That's a no-brainer. Then, when comparing time and frequency of use, Capillus wins again. With Illumiflow, you need to use it for 30 minutes. Capillus is just 6 minutes. It's recommended that you use your Illumiflow 3 times per week. Capillus can be used daily if you like, without any side effects.
All in all, when it comes to the devices we've looked over thus far, Illumiflow stands up the best against Capillus 312 but still can't match its power or results. From the pictures we've seen online, the Illumiflow does at least look to be a higher quality device than iGrow, iRestore, and Theradome caps.
Grivamax & Kiieer Laser Caps
The Grivamax 272Pro and 148 are similar in style to the Capillus as well. Again, this looks similar to the Illumiflow device. They can all resemble baseball caps from the outside and offer a compact design. This device can be worn on the go and includes a rechargeable battery pack. It is designed to fit most head sizes and includes a headband for comfort and to improve fit. While the Grivamax Pro has a higher number of diodes at 272, the 5-megawatt output is significantly lower than the CapillusPro's 1360 MW output. However, when comparing with Capillus RX, it can't stand a chance.
The Kiieer laser cap also contains the same number of diodes as the Grivamax Pro. While the price tag on the Kiieer is significantly lower than the Capillus RX 312, it does not have anywhere near the same benefits. For starters, the Kiieer has to be worn for 30 minutes at a time. Just like the Grivamax. However, you wear it every other day instead of 3 days. Additionally, Kiieer offers a 7-month trial period. Sounds nice but that's not enough time to truly ensure the device is working for you. You may see a bit of growth but we feel a year would be best. Their warranty is only 2 years, and they offer extended warranties for an additional charge.
Kiieer's top-tier package, which includes hair growth supplements, is priced at $925. Like Grivamax, they offer both a 272 model and 148 models. However, only Capillus RX offers 312 powerful LLLT diodes. So if you're looking for the highest quality and highest power available, Kiieer simply won't do.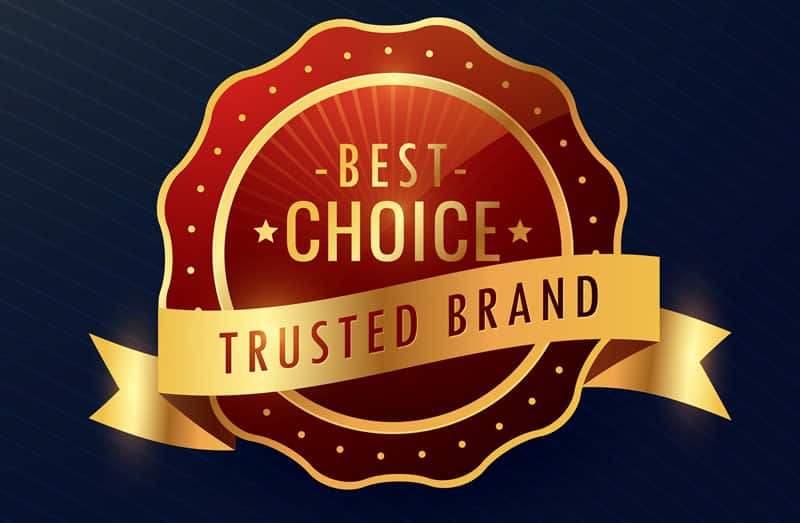 Why Choose the Capillus LLLT Hat?
So after all this, why Capillus? Realistically, we could go on and on. There are many laser caps on the market and there are tons more we could compare the Capillus 312 against. However, there's not much of a point. No other device can compare to the power, comfort, convenience, portability, and durability of the Capillus LLLT hat.
The CapillusRX has the highest number of diodes at 312. Additionally, it comes with a five-year warranty. This is a huge advantage since laser hair therapy requires long-term consistency. Capillus Rx312 only requires 6 minutes of use per day. It is discreet, can fit under a baseball cap, and best of all, it's portable. It comes with a rechargeable battery pack, as well as cases and accessories to make travel with your Capillus easy.
Additionally, Capillus has been tested in an independently reviewed, double-blind clinical trial. Furthermore, it was monitored by an impartial third party. The trial data indicated that the Capillus LLLT hat significantly improved hair counts, and an average of 51% more hair, for more than 95% of study participants that used the active (non-placebo) device after 16 weeks of use. There were no adverse side effects reported. The full details of the clinical trial can be found at www.clinicaltrails.gov.
So if you're looking for a quality laser hair restoration system that will deliver the results you're looking for, choose the Capillus LLLT hat. In our humble opinion, it's the best option there is to restore lost hair without surgical procedures. And even after having a hair transplant, a Capillus 312 lasercap can do wonders to increase the results you'll see.
Call Us for Your Capillus Laser Cap
Why wait? Contact us today to ask about the Capillus 312 laser device. If you're not sure, call us so we can have a free virtual consultation with you to discuss your available options and how laser hair therapy may be beneficial for your unique hair loss situation and hair restoration goals.
Laser Cap Me offers better prices for the Capillus hair cap laser hair restoration hat than you can find for a lesser-grade device. So what are you waiting for? Stop hair loss now! Contact us or visit our store to purchase your Capillus 312.
You can reach us at 213-403-0455, or send us an email. You can also find out further details by visiting our clinic's site Best Hair Transplant.
References:
https://www.costco.com/theradome-evo-laser-hair-growth-device.product.100489408.html
https://beautysmartcare.com/?gclid=CjwKCAjw_o-HBhAsEiwANqYhp-dicKUy_RjmPsslWF-JyFAFwz9KtmHVDib4qQYetSZ8DfK_qhBZnRoCdssQAvD_BwE
https://www.irestorelaser.com/pages/product-comparison